It is a great pleasure to exhibit in a living area, where many people work. Normally I show my paintings on exhibitions and in galleries, but to get into a place, where my works are a part of the general environment, is very stimulating. I tried it before in October-November 2009, when I had an exhibition at the factory of Flexicon in Ringsted, Denmark.
Below you can see more pictures, and some of the students working near the pictures.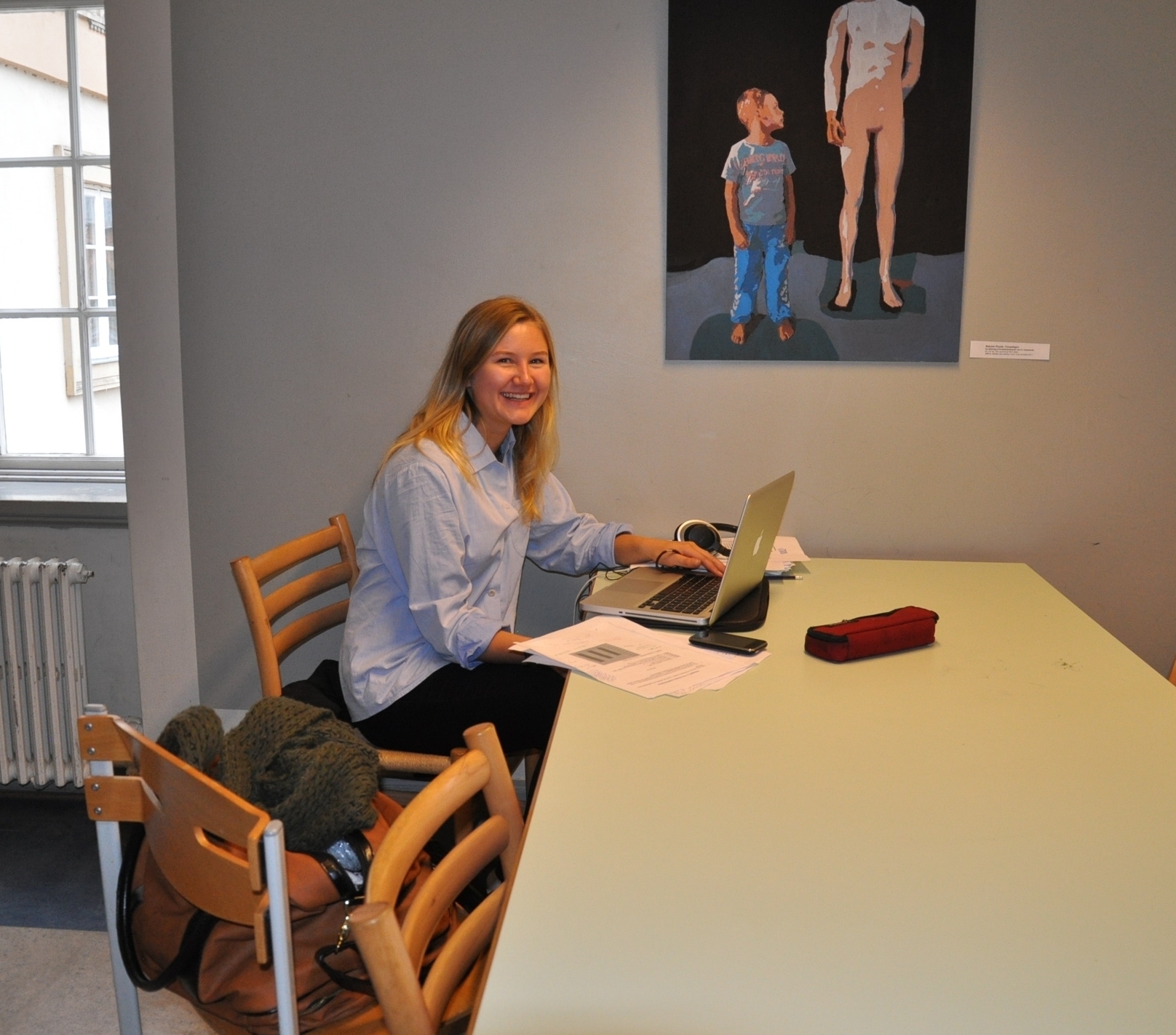 One of the newest elements of the Babylon Project is seen on the wall. The title is Changes. A Description of mind patterns of the 21. Century. This picture will be shown in New York, USA in November 2013.
In the foreground sits the beautiful student, who praised the paintings so kindly and asked good questions about the technique.